Saeed Abedini, American pastor held in Iran, in hospital but denied surgery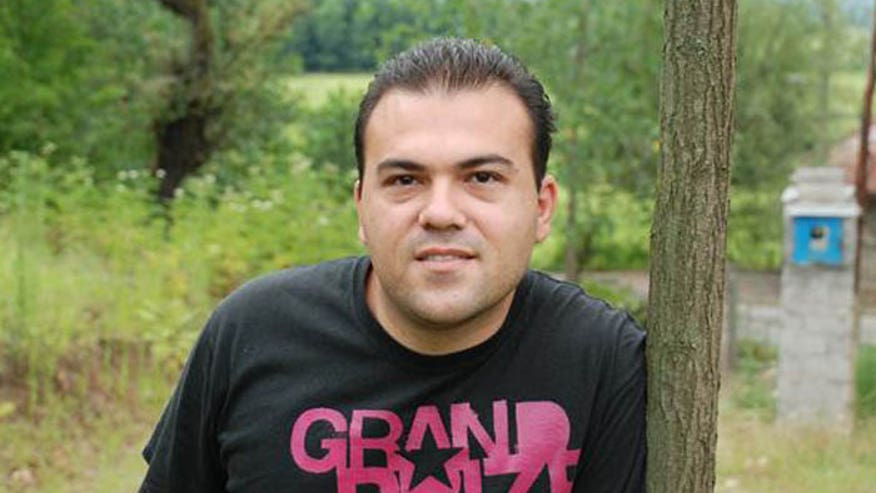 American citizen Saeed Abedini has been moved to an Iranian hospital after suffering severe beatings in prison. (ACLJ)
The American pastor serving an eight-year prison term in Iran for alleged crimes related to his Christian faith has been in a Tehran hospital for more than a month, according to family members and his attorneys.
Since mid-March, Pastor Saeed Abedini has been in an Iranian hospital getting treatment for internal injuries suffered at Rajai Shahr Prison, according to his American legal team. While they are pleased he is in a hospital, they said he is not getting needed surgery for his injuries, which they claim came at the hands of his guards and fellow inmates. Jordan Sekulow, executive director of the American Center for Law and Justice, said there appears to be a struggle within the Iranian government over what to do with Abedini, who is 33 and the married father of two children back home in Boise, Idaho.
 "Inside Iran there is a discussion because they know the severity of having an American," Sekulow said. "But they face a hard-line opposition within their ranks to keep him in prison."
Sekulow adds that Abedini is currently receiving better care and treatment while in the hospital, including decent food, medicine and monitoring. But family members who have visited him say he is still in severe pain and could be returned to the brutal conditions of prison without notice.
"As good as this is, he could be taken back at a moment's notice," he said. "He went into prison as a healthy guy. The abuse from the guards and other inmates, all of it has taken its physical toll."
The hospital where Abedini is staying is private, and his family must foot the bill for his treatment. He originally was chained to his bed and treated roughly, which aggravated his injuries, Sekulow said.
Abedini has served just one year of an eight-year sentence meted out to him for allegedly evangelizing in his homeland. His supporters say he has been beaten and tortured in the prison, and that he was only in Iran to try to start a secular orphanage.
Abedini had been making one of his frequent visits to see his home country to see his parents and other family. He spent many years as a Christian leader and community organizer developing Iran's underground home churches for worshippers who converted to Christianity.
During a trip in September 2012, he was pulled off a bus by authorities and arrested for allegedly evangelizing.
Scores of international humanitarian groups and government officials — including President Obama — have called on Iran to release Abedini, but the Iranian government has so far rebuffed them. Abedini's supporters are pressing the U.S. government to make his plight, as well as two other Americans being held in Iran, part of the ongoing nuclear disarmament negotiations.
http://www.foxnews.com/world/2014/04/08/american-pastor-held-by-iranian-government-receiving-care-in-hospital-still/
FoxNews.com's Perry Chiaramonte contributed reporting to this story.